Kidney Transplants at Rambam Hospital
Around 25-30 kidney transplants are performed annually at Rambam Medical Center, with a 92% success rate. In 90% of the cases, the donor kidney is removed through laparoscopic surgery. Over 2,000 individuals in Israel are living with transplanted kidneys.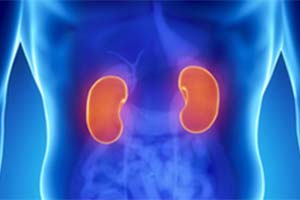 Typically, kidney transplants are performed when chronic renal failure reaches the final terminal phase, in which the kidneys cease to perform their functions. When a patient is in this condition, there are only two treatment options available: a lifelong connection to a hemodialysis machine, or a kidney transplant. The kidney donor can be either a deceased person or a living relative – in the latter case, better results are achieved, and the risk of transplant rejection by the recipient organism decreases. Rambam surgeons' extensive experience in kidney transplant procedures promises excellent survival rates for kidney recipients.
In Israel, it is forbidden by law to transplant a kidney from a deceased person into a non-Israeli citizen. Therefore, foreign patients are only allowed transplants from a living relative donor of the first degree of kinship, including the spouse of the recipient. The donor should be healthy and should preferably have the same blood type as the recipient.
Before the operation, the recipient and the donor undergo a thorough medical examination. Blood tests, ultrasound, and CT analysis are performed. The operation takes 3 to 4 hours and is performed under general anesthesia. The donor kidney is placed, as a rule, in the lower part of the recipient's abdominal cavity. The recipient's own diseased kidneys are removed only in the case of severe damage, such as Polycystosis, kidney cancer, atrophy, or Pyelonephritis.
In most cases, the new kidney starts functioning within the first few days, and the patient is discharged after 5 days of hospitalization. If the kidney does not begin to function as soon as expected, then hemodialysis is utilized.
The main risk that a patient faces when undergoing this procedure is the possibility of rejection of the new kidney. Doctors at Rambam carefully monitor the patient's condition after the operation and take all the necessary therapeutic measures to stop rejection, should rejection occur. The patient's immune system is weakened for several weeks following the operation, and therefore will need to be closely monitored in order to avoid infection.
If you require a kidney transplant in Israel from a living relative donor, please contact the International Department of Rambam Medical Center using the form below.