The Rambam Medical Tourism Department invites you to pursue cutting-edge medical treatment in Israel
Need world class medical treatment?
The Rambam International Medicine department has treated thousands of patients from all over the world.
Follow these easy steps to receive a treatment plan offer within 2 days:
Fill out the contact form below.
A physician will call you back to register the details of your condition. You may be asked to provide additional medical documentation.
Our physicians will assess your condition and all available treatment options.
We will send you a treatment plan and a price quote.
Arrive for treatment on your own or with the help of our logistics department.
International Medicine head staff: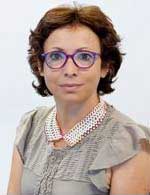 Advantages of Treatment at Rambam Hospital, Israel:
Today's leading specialists in Israeli medicine are at your service. A multidisciplinary team of experts at the highest level examines each patient's case and decides on the optimal course of applicable action.
Rambam Hospital utilizes an up-to-the-minute approach to therapy, cutting-edge medical equipment, and the latest in pharmaceutical drugs.
Each patient is assigned to an English-speaking case manager who will assist him or her throughout the duration of the hospital stay - at no extra cost to the patient.
Full-transparency payments are our priority; each patient is provided a detailed invoice, and payment is made directly to the hospital cashier.
At your request, Rambam' s touristic department will take care of all the logistics involved in your situation, such as travel arrangements, accommodation-booking, communication services, excursions, and more.
An invitation to receive treatment at Rambam Hospital significantly shortens the time required for issuing visas, booking flight tickets, and reserving hotel rooms.