Rambam Hospital Touristic Services
Rambam' s tour operations department offers international patients assistance in arranging their visit to Israel. Patients benefit from the full range of the department's touristic services, including flight bookings at competitive rates, accommodation bookings, transportation, sightseeing arrangements, and communications services.
Our services:
Booking of regular flights or medical flights (air ambulance)
Transportation from the airport to the patient's place of residence
Booking of hotel rooms or apartment rentals
Organization of excursions throughout Israel
Booking of packages at Israeli resorts such as Dead Sea, Eilat, Tiberias, and Netanya
Discount flights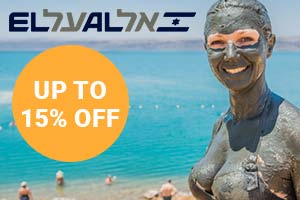 Israel's national air carrier, El Al, provides discounts on air travel for patients of the Rambam International Medicine Department. Special tickets that allow flexibility in the return date without penalty are offered with a discount of up to 15%.
Touristic services tel.: +972-54-575-0261