Prof. Doron Norman, Clinical Assistant Professor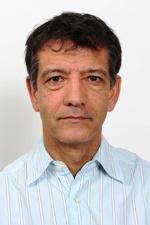 Prof. Doron Norman
Director, Division of Surgery.
Director, Orthopedic Surgery Section
Specialization: Prof. Norman is Director of the Orthopedic Surgery Section at Rambam Health Care Campus, as well as a Clinical Lecturer at the Technion-Israel Institute of Technology's Rappaport Faculty of Medicine.
His main focus is on orthopedic trauma surgery, including complex fractures of the lower and upper limbs, complex elbow injuries, and elbow arthroplasty.
Education: Prof. Norman earned an MD from the Rappaport Faculty of Medicine and underwent training in orthopedic surgery at Rambam. In addition, he completed a fellowship in orthopedic surgery at the Royal National Orthopedic Hospital in Stanmore, UK, and in Bochum, Germany.
Clinical Experience: One of the founders of Voyant Health, Prof. Norman functions as the company's VP of clinical applications, in which capacity he is in charge of guiding the development of Voyant Health products and their clinical applications. Acclaimed and well-respected in his field, he teaches international courses on treating complex fractures.
Professional Activity: From 2008 to 2014, Prof. Norman served as Chairman of the Israel Orthopedic Trauma Society. He is also a member of the AO Association.
Publications in PubMed